Megan is an artist who works in a range of media. She enjoys the slow, inventive work creating 3D sculptures as much as the fresh immediate process of painting plein air watercolours and the playful journey of layering up oil and acrylic paintings.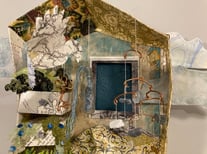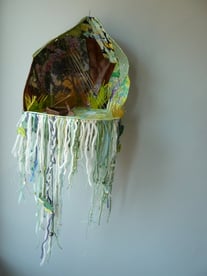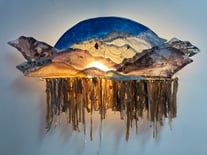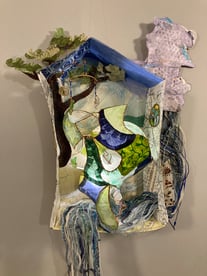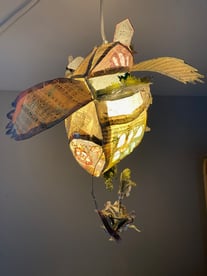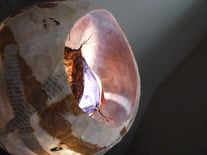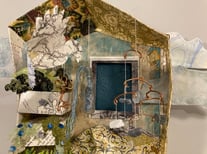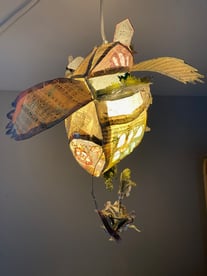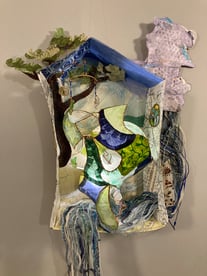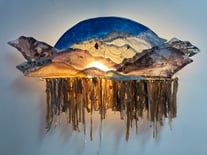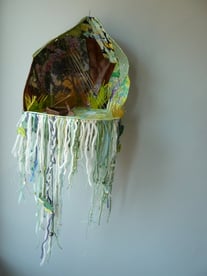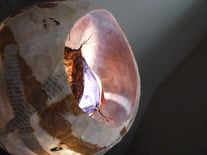 Awakenings is an expanding body of work comprised of intricate paper and mixed media sculptures and, most often, an accompanying poem. This body of work delves into themes of identity, hope, and intimacy with God.
Various work in this collection have been exhibited at the Greater Ontario House of Prayer, the Hamilton Innovation Centre, and beyond.
Most works in this collection are available for purchase.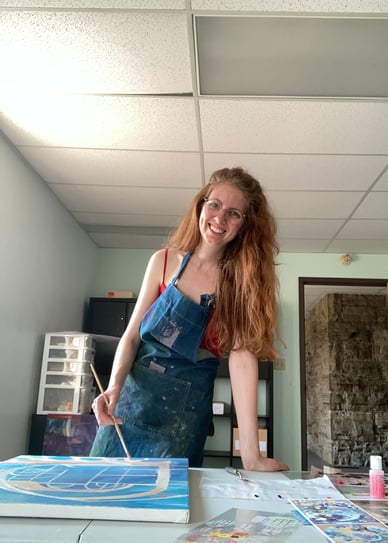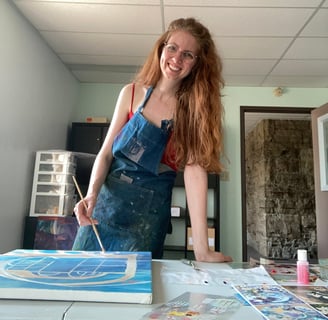 In Hope is a currently expanding body of paintings which come out of Megan's journey of life and faith.
This work is still in progress and will be coming soon!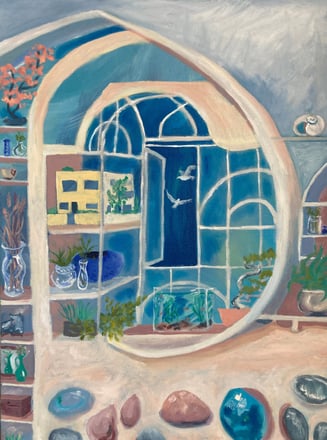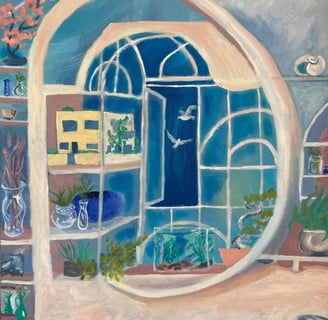 Megan has been painting watercolour landscapes for most of her life. She only rarely sells the originals of her plein air paintings, as they are like a a journal, capturing a special moment in time.
However, prints can usually be ordered and some designs are available as cards and prints in her shop (coming soon).
Have you ever wanted to have a painting done of a favourite place? A special place from a holiday, or a beach or cottage you love? Megan is open to commissions for this kind of work. More information and prices coming soon.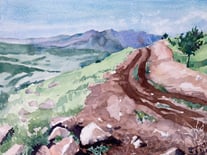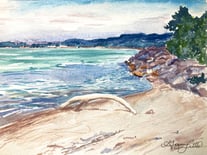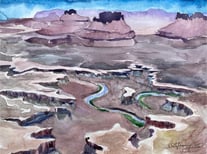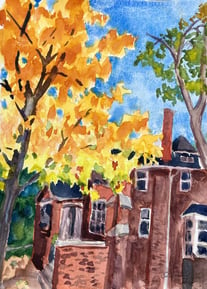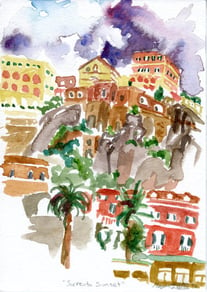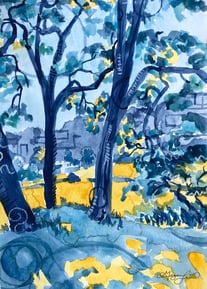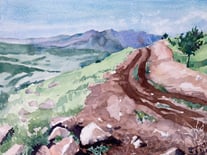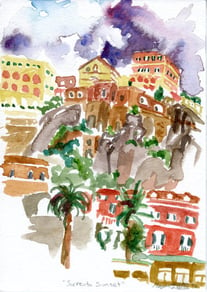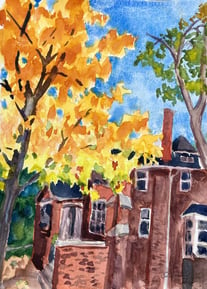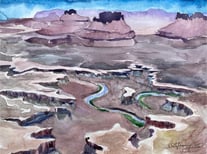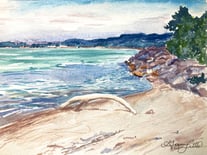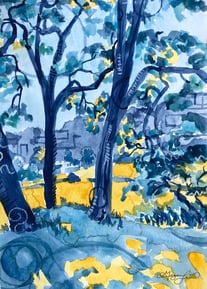 Much of the artwork on my website is currently for sale. I am working on creating a price list for easy access to all this information and will post it here once done. In the meantime, feel free to contact me if you would like to know more about any of the work you see.

Thank you!
-Megan